How do I add or remove a medication I take? Follow
If you have a change in medications you take, you can add it by signing into your account online and adding or removing an item. Under "change order" select "next order".
Below your listed pack items is a link to "Update my medications". See Image below.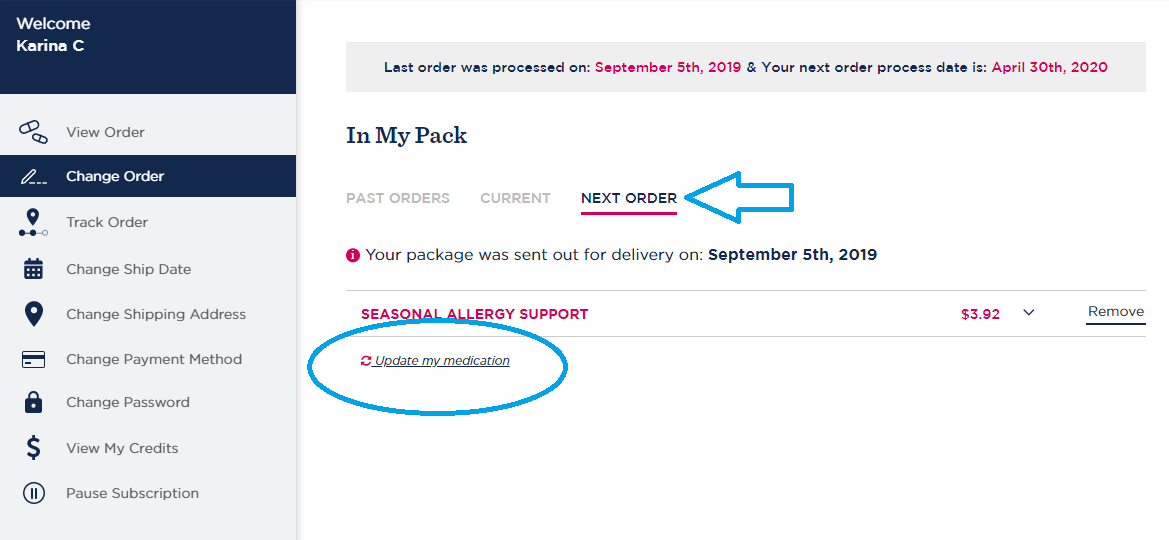 Please note that the information provided here is only applicable to the Personalized Program.
Questions?
If you have further questions, concerns, or need additional help, please feel free to reach out. Our knowledgeable support team is happy to assist you. To get in touch, please use one of the contact options below: