If you would like to change your next ship date you can do so from your customer account page. Sign in with email you placed order with here.
Once signed in, click on "MY ACCOUNT" select a date at least 24 hours in the future (1) or select a 1 week/2 week/4 week delay (2). Once you have selected new date click "Update Shipment" (3).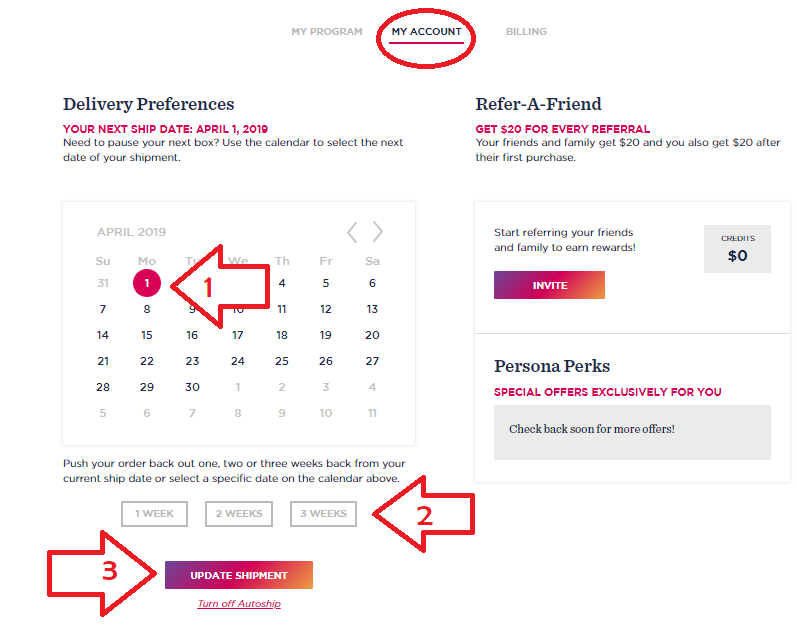 While signed into your account you can also check out...
view current ship date
current and past shipment contents
add and remove protocols for your next order
add individual pills to next order
update payment information
Questions?
If you have further questions, concerns, or need additional help, please feel free to reach out. Our knowledgeable support team is happy to assist you. To get in touch, please use one of the contact options below: