How can I view or download my order invoice? Follow
Each shipment will include a printed copy of your invoice which is also available to download from your customer dashboard.
To view the pricing and contents of your packs, select "View Order" from the menu on the left-hand side. Once selected, you can choose to view the next order, current or recently shipped, and past orders. See Image 1 below.
You can then download a pdf form of the invoices for your past orders by clicking the download icon in the upper right corner. See Image 2 below.
Image 1

Image 2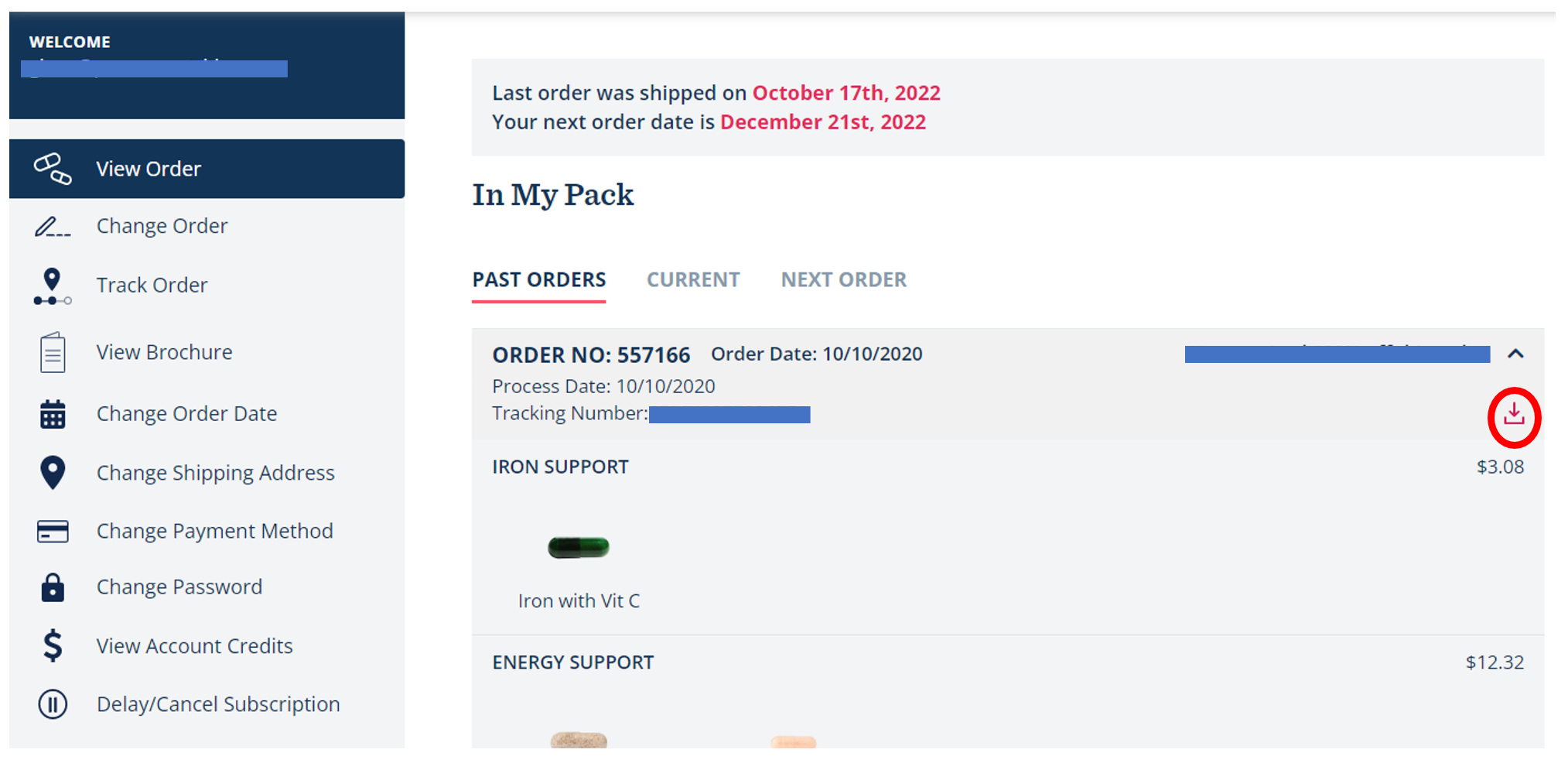 Questions?
If you have further questions, or concerns, or need additional help, please feel free to reach out. Our knowledgeable support team is happy to assist you. To get in touch, please use one of the contact options below: