Each shipment will include a paper copy of invoice with list of products you receive and pricing. You can also view pricing for next order, recently shipped (current), and past orders from your customer account page.

Sign in by clicking on the sign in on the top right of website or link below. 
 https://www.personanutrition.com/user-login/dashboard.cfm
Under "MY PROGRAM" you can view contents of your packs along with prices.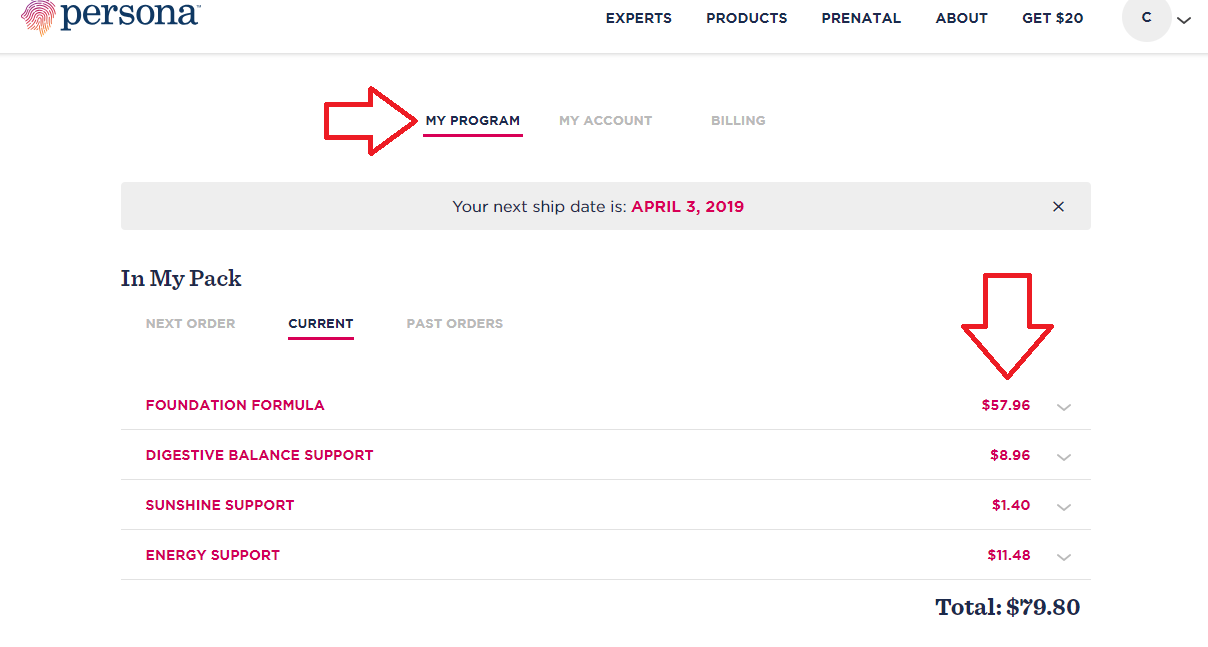 While signed into your account you can also check out...
ship date
current and past shipments
add and remove protocols for your next order
add individual pills to next order
update payment information
Questions?
If you have further questions, concerns, or need additional help, please feel free to reach out. Our knowledgeable support team is happy to assist you. To get in touch, please use one of the contact options below: