How do I customize my order? Follow
Once you have taken the questionnaire, you can customize your order by selecting "Change Order" from the menu on your customer account page.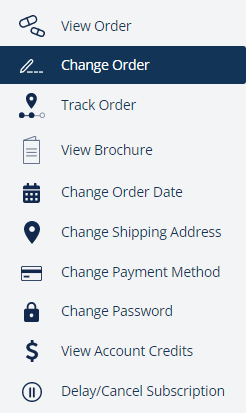 Then select "Next Order." From there, scroll down and under "Further customize your pack", you will be able to add other supplements you are interested in. You will only view supplements that match your diet, allergy, and medications listed in the questionnaire. You can sign in to your account at any time to make changes to future orders.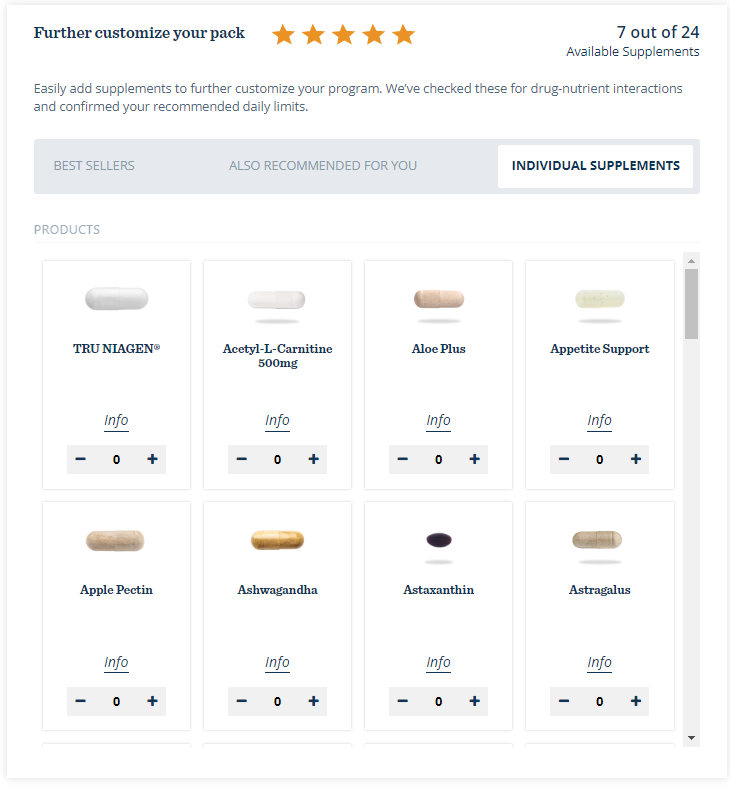 For further questions or assistance, our on-staff nutrition team is happy to assist you. Use one of the methods below to speak with one of them today.
Other things to check out while signed in:
View past orders
Ship date
Tracking for current order
Update payment method
Questions?
If you have further questions, concerns, or need additional help, please feel free to reach out. Our knowledgeable support team is happy to assist you. To get in touch, please use one of the contact options below: