Will my supplements expire? Follow
All high quality supplements have expiration dates, and Persona closely monitors our products to ensure you always receive a fresh pack. We recommend that you use your box within 6 months of receiving it.
You can also find the best before date referenced on your order paperwork.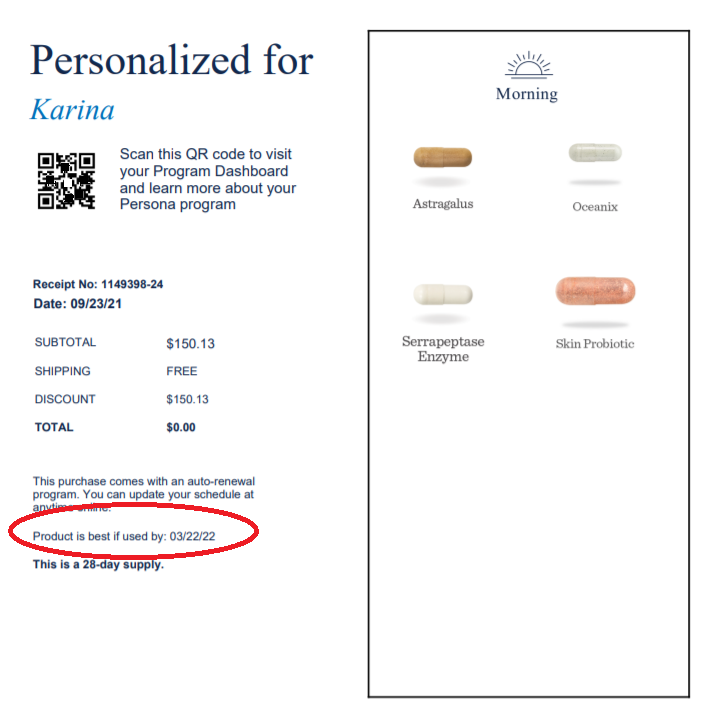 Questions?
If you have any further questions, concerns, or need additional help, please feel free to reach out. Our knowledgeable support team is happy to assist you. To get in touch, please use one of the contact options below: